CEIR - VIP Experience at Expo Expo
Friday, August 17, 2018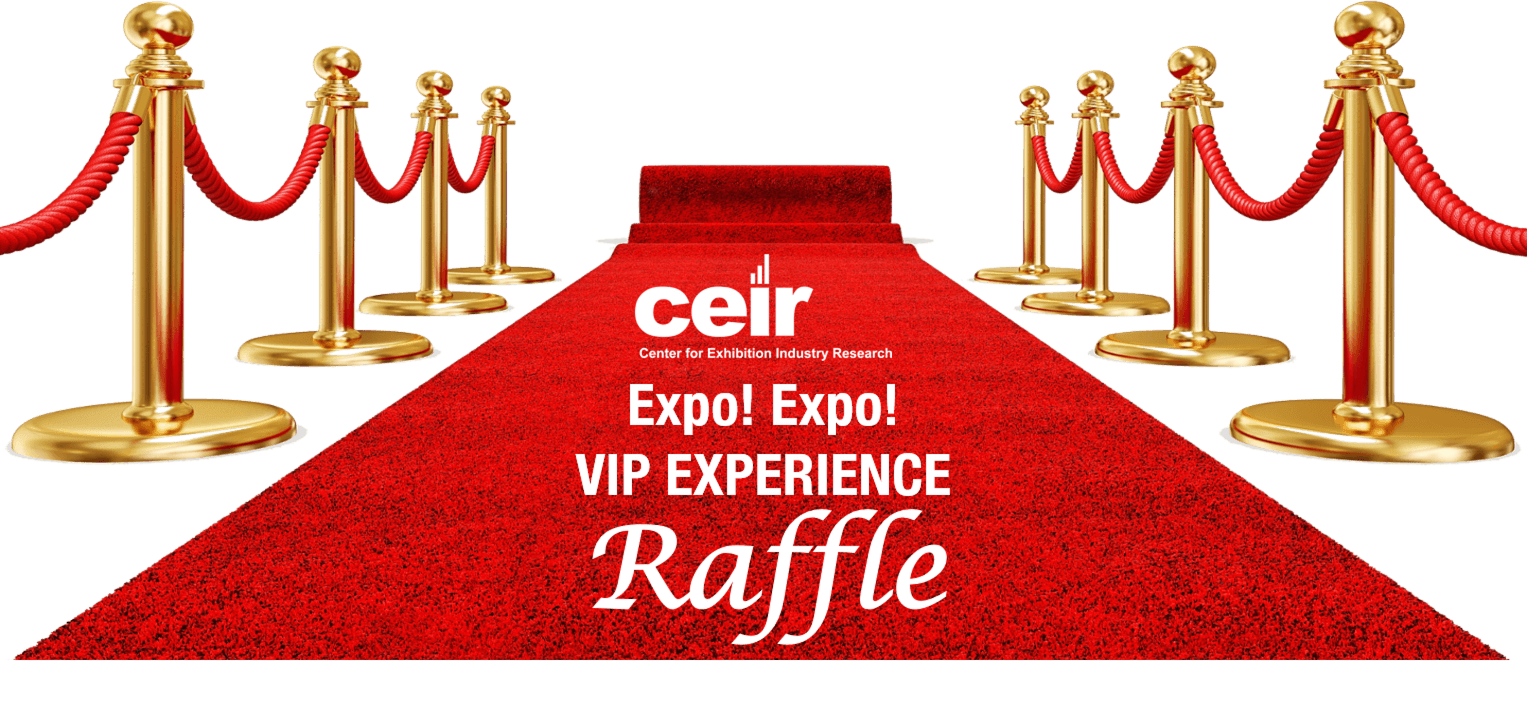 VIP Experience at Expo! Expo! IAEE's Meeting and Exhibition
11-13 December | New Orleans, LA
The CEIR Foundation is a nonprofit 501(c)3 organization as determined by the Internal Revenue Code. Proceeds from the raffle will benefit the research conducted by CEIR.
Pricing is $10 for 1 ticket or $50 for 6 tickets.
CLICK HERE TO PURCHASE RAFFLE TICKETS
Drawing will be held November 1, 2018 via Facebook Live on IAEE's Facebook page at 2:00 p.m. CST.
Live like a VIP! CEIR is holding a raffle valued at $2,770 for a VIP Expo! Expo! Experience, to include:
$250 restaurant certificate to Arnaud's
$250 credit toward a one-hour reception at the New Orleans Marriott Hotel
Airport transfer in a private limousine to the New Orleans Marriott from Louis Armstrong International Airport, with pick-up at the Marriott and back to airport. Must be reserved in advance.
3 Night Comp Suite at the New Orleans Marriott
6 tickets to Humanity Rocks