Message from Chapter Chair - August 2020
Wednesday, July 29, 2020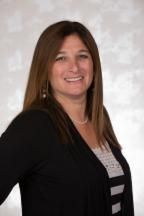 Industry colleagues and friends,

As we move into the last month of the summer, I was truly hoping we would be watching our industry recover from what has turned out to be a devasting first half of 2020. Unfortunately, that is not what we are seeing, as tradeshows and conventions are continuing to transform their live events to virtual ones moving into 2021. I have been heartbroken watching my friends, colleagues, mentors and my own staff lose their jobs by no fault of their own, and try to turn on their heels to find work in another industry while ours continues to look for the light at the end of the tunnel.

We as a board, as leaders of our industry, are actively meeting regularly to assess how the IAEE DC Chapter and other local chapters of industry associations can be a resource for those of us so severely impacted by this pandemic. We have created a coalition with the local leaders of MPI, AMPS, PCMA, and RHMP specifically aimed at keeping our local supporters updated and connected as we move through the remainder of 2020. I'm excited to work with other local leaders to do what we can cohesively and bring our industry together, share ideas, and provide assistance. More updates about this coalition and its mission will be coming in the near future.

IAEE on the national level and the Exhibitions Mean Business (EMB) Campaign have been working on our behalf to advocate on the Hill for more assistance to our members and industry. Earlier this month, the EMB campaign hosted more than 200 attendees on a webinar giving updates on our response to COVID-19, current collaborations and movement in Congress on specific bills. This is available for viewing on the EMB microsite here.

We will continue our educational sessions beginning this September to provide valuable content and informative topics each month – now in an all-virtual format. Details on our topics and speakers are forthcoming and will be shared via email and our chapter website.

Please reach out to me or any of our board members to ask any questions or just to talk. I wish all of you a safe and happy rest of the summer and look forward to seeing you at one of our fall virtual luncheons.

Paula Herz, CEM
Chair, IAEE DC Chapter
Director of Sales, Shepard Exposition Services